Meet Penny Whittaker
Registered Massage Therapist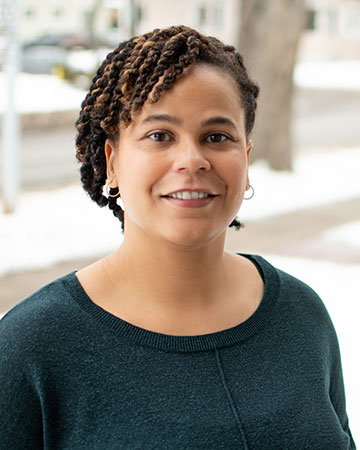 Click Here to book online with Penny now!
Penny is a registered massage therapists who completed studies at the Edmonton College of Swedish Relaxation in 2004. As a member of the NHPC, National Health Practitioner of Canada, Penny continues her education with yearly courses in advanced massage therapy treatments such as myofascial cupping. Penny has been practicing Reiki since 2005 and receive her final Reiki master attunement in the Usui System of Natural Healing in 2008. In 2012, Penny completed a Bachelors of Arts Degree in Psychology from MacEwan University.
Penny's clientele enjoy her very gentle, calming nature and the wonderful, nurturing space she creates.
Penny's services are covered by insurance and many companies can be direct billed at the clinic.
Description of a massage treatment
Treatments for massage can have a therapeutic approach with deep tissue manipulation, myofacial cupping and joint mobilization to increase range of motion and reduce adhesion caused by improper posture, repetitive motion strains or injuries.
Massage treatments can also be relaxing with gentle manipulation combined with healing Reiki. Most treatments are a combination of therapeutic and relaxation which is defined by the needs of the client on the day of treatment. Massage therapy can reduce stress and anxiety by promoting deep relaxation, improving sleep, and most importantly massage therapy allows you to unplug and take some much needed time for yourself.
What is Myofascial Cupping Therapy?
Myofascial cupping targets the fascia which is a fibrous material that surrounds the muscles and organs. Adhesions in this layer of tissue can restrict movement and cause pain. During myofascial cupping treatment gliding suction cups are gently moved across the skin along fascia planes. The superficial muscle layer is drawn up into the cup, which stimulates the circulation of blood, breaks up adhesions, and creates a pathway for toxins to be drawn out of the body through the lymphatic system. A treatment with cupping will feel like suction is pulling away tension and pressure from tight and painful areas of the body. Afterwards it feels like you have just received a deep tissue massage.
Benefits may include:
Relaxation
Rehydration of the tissue
Increased range of motion
Breaks up adhesions, and promotes healing in scar tissue and chronic injury sites
Increases lymphatic drainage & promotes circulation
You may benefit from myofascial release if you have:
chronic muscle tightness
muscle tension or pain that only finds temporary relief
tension headaches
decreased muscle recovery after exercise
What is Reiki?
Reiki is a Japanese-based touch therapy that promotes relaxation and stress release. Many people use Reiki for wellness. Reiki is not a cure for a disease or illness, but it may assist the body in creating an environment to facilitate healing. During a Reiki session the practitioner will lightly place her hands on several positions along the client's body. The practitioner's hands direct energy through the chakras or energy centers. This energy movement will help to center and balance the client's energy which invokes deep relaxation and helps the body to release stress and pain. During your session, you might notice sensations such as heat, coolness, tingling, heavy limbs, dreaming, increased body awareness, or sleep.
---
Penny Whittaker, RMT | (780) 482-7617