Activecare Chiropractic Reviews
What Our Oliver Edmonton Patients Say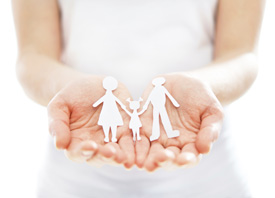 At Activecare Chiropractic we love when patients share with us their feedback and comments after chiropractic care. Please read our patient testimonials below to see what other people have achieved through their tailored treatment plans with us.
Share your stories too! Click here to send us your feedback so that we can help to spread the word about the benefits of natural Activecare Chiropractic care.
For more information, or to schedule an appointment contact us today.
---
I Am So Happy and So Lucky
Dr. More is an amazing person, he cares and listen carefully to everything I have said to him and he explained clear in details to every point I have asked him to, he explained with honesty to everything needed. I can tell that he is a real caring doctor and very knowledgeable. Honestly nobody have ever explain to me like he did and I mean nobody. I am so happy and so lucky that I went to his clinic.
-Naji M.
Very Encouraging and Confident
Dr. Gebara was personable, welcoming and professional. He took me seriously and took care in listening to my concerns, in his assessments and in explaining his findings. He was very encouraging and confident that we could get my body pain free. The adjustments he gave felt safe, controlled and effective, offering some immediate relief right away.
-Whitney M.
More Than Satisfied
More than satisfied with my experience. Very friendly, welcoming environment. Dr. Moe Gebara makes sure to listen and fully understand what your problem is, and takes his time to ensure you understand what is causing your pain and what to do in the future to avoid it. I walked in there with limited mobility caused by excruciating lower back pain and I can honestly say after a few adjustments by Dr. Moe and of course following the stretches that he told me I need to do at home, I am back to work and back playing with my kids with no pain and full mobility. I wish no pain on anyone but if for whatever reason you need to see a chiropractor, then I highly recommend you pay Dr. Moe Gebara and his staff a visit.
-Ali H.
I Appreciated Being Asked of My Feedback on My Treatment
I really appreciated that the doctor and therapist wanted to get my feedback on treatment before proceeding. It was helpful going over the areas I can focus on for improved mobility. For massage I liked that Ann spent a few minutes after treatment to get my feedback and see where she can put focus on for next time. Moe was very helpful providing me with stretches to work on in my spare time.
-Lorne S.
---
Activecare Chiropractic Reviews | (780) 482-7617